Planning a Casino Fundraiser in Pennsylvania – you had better know the law first!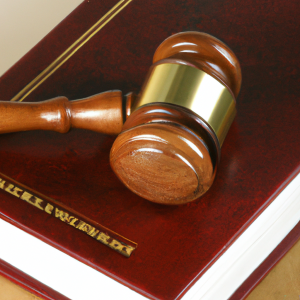 Each month our office fields literally hundreds of inquiries about holding a casino fundraiser in Pennsylvania or the Greater Philadelphia region. Most of those calling have been misinformed by our competitors as to what is permissible. We are NOT offering legal advice here and strongly advise consulting with your own attorney before planning a fundraiser in Pennsylvania.
This post is to set the record straight and help you understand and abide by the law in Pennsylvania. 501C charitable organizations can successfully host a casino-themed fundraiser while still meeting the requirements of the law. However, it will require some strategic planning and work.
UNDERSTANDING THE BASICS OF THE LAW FOR A CASINO FUNDRAISER IN PENNSYLVANIA
Regulation falls under Pennsylvania Gaming Control Board. We strongly suggest reviewing the law and regulations on their site directly or consulting with your own attorney.
In the State of Pennsylvania gambling is defined by 3 elements:
– Consideration: the fee you pay for casino chips or to play
– Chance: the cards, the wheels, the dice, the actual games
– Reward: anything you win of value
Only fully licensed casinos can operate live cash gaming. You may not play with cash under any circumstances. You may not sell casino chips. You also cannot redeem casino chips for prizes of any sort, not even raffle tickets in the name of a charity. Converting your guest's winning chips into raffle tickets is considered a violation of the existing statutes. Guests using raffle tickets that they won during casino play for a chance to win items on a Chinese Auction or any other raffle is also illegal
So as the event organizer, you cannot charge for chips. Additionally, you cannot redeem guests' gaming chips for raffle tickets, prizes, or anything of value.
Bottom line – " All gaming must be complimentary – no purchase required to play ". The casino games in a fundraiser can only be used as a form of entertainment.
SO HOW CAN I STILL DO A FUNDRAISER?
You can still hold a gala or celebration and charge for admission to your event. There must be other activities besides the casino entertainment. In other words, you are charging for food, drink, music, and other entertainment but you are NOT charging to play in the casino. Guests are all given a voucher for chips to play with at any of the games. There are no purchases or charges for chips at any time. All casino play is free and for entertainment value only. No prizes are awarded! We can count up your guest's chips and you can announce the top winners for bragging rights.
In truth, in other states where charitable gaming is permitted, chip sales only count for a small amount of the overall profits (20% or less). So what generates income?
SELLING SPONSORSHIPS. Have local businesses sponsor a casino table, thereby lowering your direct costs and increasing your profits. Place a tabletop placard on each sponsored table acknowledging the business and even offering a brochure or coupon. This is a great way for local companies to both advertise and show their support for your organization. You can build out your sponsorship packages in a variety of ways and we are more than happy to consult with you on how to do this. You can read more about finding sponsors here.
OFFER NAMING RIGHTS TO YOUR CASINO. In addition to table sponsors, getting an overall naming sponsor for your event or casino can not only offset costs but also raise significant funds for your organization. Usually naming rights come with a display of the sponsor name/logo at the casino, in any program book, advertising, or web-based promotions. Offering a display table, step, and repeat banner as well as complimentary tickets can help make your offer more attractive.
We hope this at least begins to clarify what is permitted and counters some of the misinformation others have put out there. While we of course wish to protect our own company and staff, we also want to protect you the client, and your organization as well. It is simply not worth the risk to do otherwise!