Pivoting to Virtual Events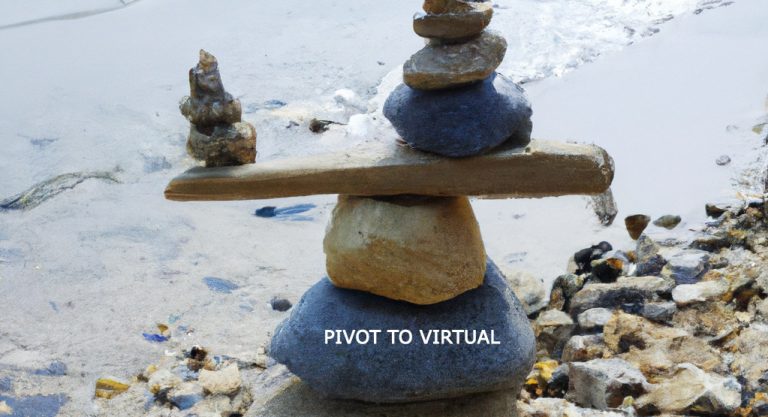 The following is a transcript of an interview conducted with Steven Weisz, CEO of Philly Casino Parties.
How has Philly Casino Parties been able to pivot to virtual events during the current crisis?
We've seen many changes in our industry since COVID-19 hit the country. With shelter-in-place orders, the quarantines and limitations imposed on venues, companies, non-profits, and event planners are forced to reconsider how to stay connected with teammates and customers. At Philly Casino Parties, we recognized early on that "live" events would come to a halt given the rapid spread of Covid-19. We also believed that the nature of this pandemic was going to last for some time. Subsequently, we invested in the infrastructure to pivot to virtual casino parties and events early on. There were some initial trials with this new format, and there was definitely a learning curve, but we feel like we have successfully been able to make the switch and continue to provide a great experience for our clients.
So what are the basic differences in conducting a virtual event?
Of course, we now do everything via Zoom and other related digital event platforms that our clients may choose for their events. We are still offering "live" dealers at gaming tables who interact with guests very much like a non-digital event. The only difference is we are now restricted to a certain number of casino games that play well in a digital world. The dealer is responsible for moving all the pieces – chips, cards, dice, etc., but the guests provide the strategy for their play. We have found the casino games that work the best are Blackjack, Three Card Poker, Roulette, and Mini-Craps. The dealers have to be far more interactive and continually offer running commentary on the play. While face to face interaction may not be possible, we have created a social environment as close as possible to a live event. At Philly Casino Parties, we have embraced the change and experiment with a different way of doing things. Bottom line, digital events, when done well, can be awesome!
Are there any insights you can offer from having conducted so many successful digital events early on?
So from the start, I asked myself what was the most important quality of a live event that needed to be preserved in moving to a digital world. The answer was quite simple – social interaction. While our events have always been centered around gaming, it was, in fact, never about gaming but about getting people to interact and network with each other. Preserving that experience as we made the pivot has been crucial to our success.

Another challenging aspect of digital events was respecting people's schedules. People working from home have a lot more distractions and responsibilities. Add in Zoom fatigue, caring for children, dealing with work responsibilities, and attending an event can be a bit challenging and not always a priority. So we try to create an experience that is both interesting and easy to access. We encourage, where appropriate, for other household members to join in the fun and make suggestions for adding in some extras like getting dressed up around a theme, adding a favorite drink or food recipe, or even GrubHub or DoorDash deliveries, and of course, giveaways.
How have you been able to handle larger events and scale?
This has been the greatest challenge to date. Each of our gaming tables can only accommodate, on average, 7 players simultaneously. For larger groups, the number of tables required is far higher than you would need for a "live" event where guests have other activities and social experiences in conjunction with the program's casino portion.

We have handled this need for larger events in two ways.

For years now, we have always worked and partnered with other casino party companies across the United States who held to the same standards of excellence as ourselves. This has been beneficial in servicing national corporate clients who held events in multiple major cities. So we have shared our experiences with these other companies and joined forces with them as they also pivoted to virtual. This way, we can offer more gaming tables and accommodate more guests as required. Using Zoom breakout rooms makes the result seamless to guests. As long as there is an internet connection, there is no limit to what can be offered.

The second way we have suggested accommodating larger groups was to offer other entertainment beyond the casino games. Through our parent company, Rainbow Promotions, we have offered other virtual experiences ranging from live concerts to DJs and magicians to dueling pianos and even pie chefs and other cooking experiences. So groups are split up with half attending one of these other experiences while the other group does gaming, and then midway, they switch.
How has fundraising for non-profits been affected by the switch to virtual?
We have always been licensed by the states where we operate to conduct fundraising for "live" events for registered 501 C 3 non-profit organizations. However, with Covid-19 and the pivot to virtual events, many state laws for online gaming have not caught up to this new reality for the events industry. So we have offered online gaming for non-profits for "entertainment value" only. They may not play with cash or for cash prizes. They cannot charge for chips or do the typical "re-buys" for chips during an event.

This has obviously posed some unique challenges for conducting fundraising but, at the same time, some new opportunities. Non-profits in shifting to virtual environments are only paying for the entertainment and marketing portions of their events. They no longer have the fixed costs of venue rentals, catering, decor, and liability insurance. As a result, an online event's profit margins can be much higher.

Non-profits can charge for tickets to attend an event or gala, but it needs to have some other entertainment component beyond the casino. The casino is free to all, and everyone starts with the same amount of free chips. Play is simply for fun and an opportunity to network and connect with potential donors. Winners can still be announced for bragging rights for the evening but not for cash prizes. Additional funds are raised through table sponsorships and naming rights for the event. This can be substantial for an organization. Many of our non-profits have seen an increase in funds raised by as much as 30-50% over traditional in-person events.
Any final words of advice for pivoting to the virtual world?
Let's face it; we all crave social interaction and connection. The current state of the pandemic has placed very real limits on all of this. When I can step back and observe one of our virtual events, I feel a certain sadness from seeing our interactions being limited to a screen. Still, there is also a joy in knowing that we have provided a positive experience that has allowed people to connect, escape from the day to day, and enjoy the moment. I do not doubt that the vaccine will eventually enable us to return to "live" events. I also believe that virtual events will continue to be an integral part of any company's future strategy. Creating experiences that engage audiences and allow them to interact and socialize will continue to be key to any virtual strategy.