ONLINE PAYMENT WITH ANY MAJOR CREDIT CARD PROCESSED SECURELY THROUGH STRIPE 
Both deposits and final payment for balance may be made securely online. Your bank statement will read Rainbow Promotions, our parent company.
Please note there is a 3.4% handling fee added to all online payments. We accept all major credit cards.
For your security, all payments are encrypted and we do not store any credit card information.
To pay online, click here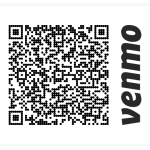 PAYMENT BY VENMO 
Payment may be made by Venmo to @Steven-Weisz-2
You can also use this link to insure accuracy – https://bit.ly/3BFgeGK
Last 4 digits for verification if required: 7313
IMPORTANT: Do not tag us as goods or services unless you are willing to add the additional services fees 3.49% + $0.49 to your final balance.
We should be listed as payment to friends. We do declare all income processed.
MAILING YOUR DEPOSIT OR PAYING YOUR BALANCE IN ADVANCE BY CHECK 
If you are mailing your deposit, please make it payable to Steven Weisz and send to
Steven Weisz, Philly Casino Parties, 204 Owen Avenue, Lansdowne, PA 19050
Please advise us in advance of using this method as this can take 5+ business days top process.
PAYING YOUR BALANCE AT THE TIME OF THE EVENT BY CHECK 
The balance of payment is due at the time of the event. Please provide a check payable to Steven Weisz and present it on-site to your casino coordinator before the start of your event.  
PAYMENT PLANS
For those who prefer to pay in installments, we are more than happy to set up a payment plan that meets your needs. We accept regular installments as long as the full balance is paid by the date of your event. Give us a call if this is a preferred method.
W9 & 1099's
Please note for tax purposes, we are more than happy to supply you with a completed W9 form upon request.
The business address for ALL tax forms should be Steven Weisz, 204 Owen Avenue, Lansdowne, PA 19050.