Bringing Back The Roaring 20's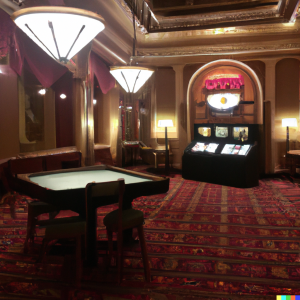 There is no time like the present for a Roaring 20's themed party, a celebration of fanfare and decadence that so defined Fitzgerald's celebrated novel, The Great Gatsby. Transform your event in to an array of flapper dresses, silk gloves, tuxedos, top hats and black tie finery, where the champagne is flowing and the spirits are high.
Your party can have any number of sub-themes to make the evening complete from prohibition to sultry jazz sounds, from flappers to gangsters, and silent movies to art deco styling.
20's parties have always been "invitation only" event, requiring a secret password for admittance to the world of the hidden speakeasy and the infamous gambling halls for entertainment.
Philly Casino Parties can help you re-create this era with all of the casino games needed along with costumed dealers to fit your theme. They have a casino package to fit any size crowd or space as well as budget.
But here are a few more suggestions to help you with your themed party –
1. Send custom invitations that have your special secret speakeasy password for admittance along with a dress code for your attendees to follow to get in to the spirit of things. Choose from sophisticated (Gatsby) to shady (Guys & Dolls) but dress the part!
2. Decor, decor, decor – a lot will depend on your venue and budget, but there are numerous props that can be readily purchased or rented to help your guests travel back in time. Don't forget to get creative with your centerpieces! One decor piece that was a huge hit consisted of simply pasting a huge wall collage of black and white 1920's photos. Lots of props can also be found on Amazon!
3. Add a Silent Movie – play a 1920 movie in the background for added decor and entertainment.
4. Drinks – a speakeasy is all about the drinks, especially whiskey, gin and champagne!
5. For music, whether a live band, piano player or DJ, hot and cool jazz is the key with a bit of New Orleans dixieland thrown in. Just doing the iPod playlist – Louis Armstrong, Duke Ellington, Bix Beiderbecke and Bing Crosby were all at the height of their careers during this time, and a rotating playlist of all four will easily see you sail right through the night.
6. Antique cars to decorate your entrance. Consider contacting a local antique car club and see if they are willing to display a few cars from the early days of motoring just outside your entrance area or on your front lawn.
HERE'S TO THE ROARING 2020's!