Custom Casino Lighting Effects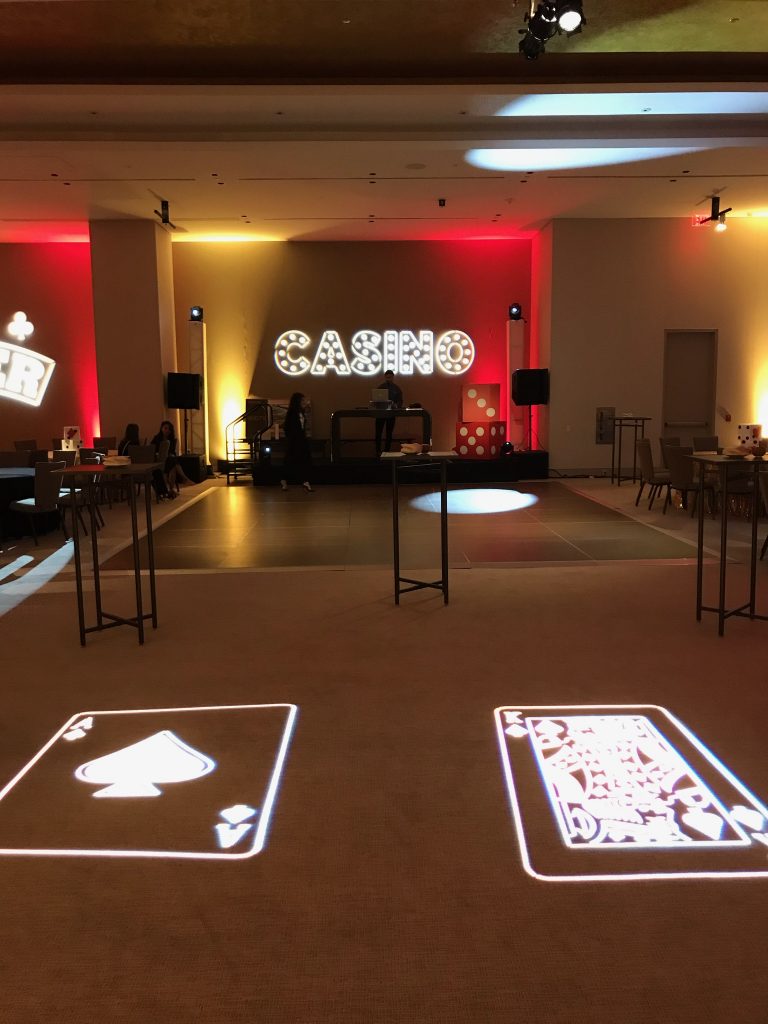 We are now offering custom casino light projection for your casino events to create unique and stunning decor.
These special effects are done with Gobos. A gobo is a small stenciled circular disc of metal or glass, and used in specialized lighting fixtures to create a projected image or pattern. We now have available for rent stock casino gobos with gobo projector.
Each of our 40 or 60 watt projectors can plug in to a standard three prong wall outlet and project up to approximately 20 feet on to a clear wall or floor space. These projectors can either be placed on the floor in a secure area or mounted from one of our specialized lighting tripods. It is critical that your venue can dim the lighting in order to maximize the effect of these lights.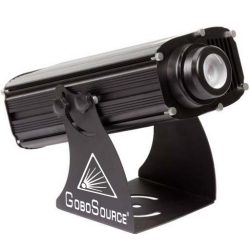 Included with standard rentals are any our stock gobo designs.
All of our projectors take "E" size gobos.

Here are a few other custom designs that are available at an additional fee.
Contact us directly to discuss your lighting needs, the space and set up requirements, and to obtain a free quote.